Almost every child has a childhood that is closely connected with crayons and they spend a lot of time experimenting and playing with the colors they like. Coloring is not only a way to relax and entertain, it is also a way to explore a colorful world full of magic.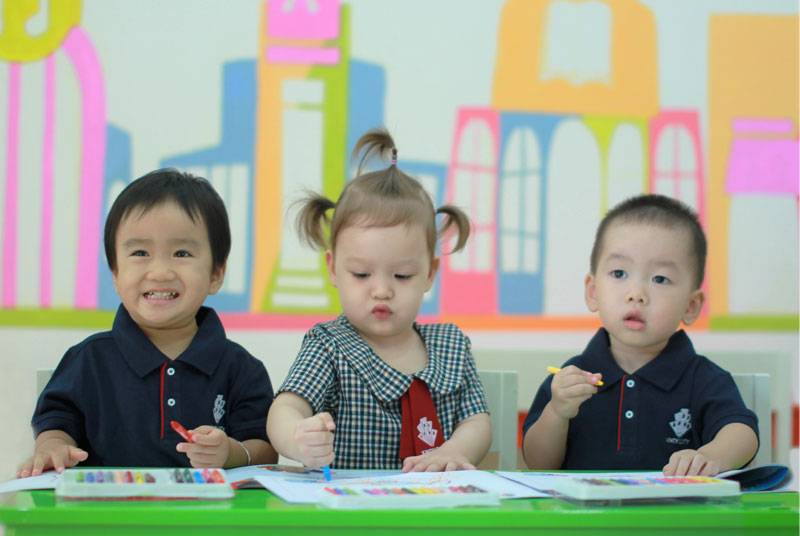 In the fourth week of the CREATIVE LEARNING SUMMER, KINDY CITY International Preschool organized the "Creative Art Works" series of learning activities. This aimed to inspire children to know more about color and to practice their painting skills on different materials through a color-mixing activity and a special color-sharing activity. In addition, children were happy to dance with friends through aerobics, relax with yoga and broaden their perspective on color mixing through self-created 3D paintings at ARTINUS 3D GALLERY.
This was the fourth week of the eight weeks Summer Program series to help children become more creative and active by following activities that promote physical fitness and the arts.