Have we ever wondered if we teach our children to express thanks and make apologies in a proper manner?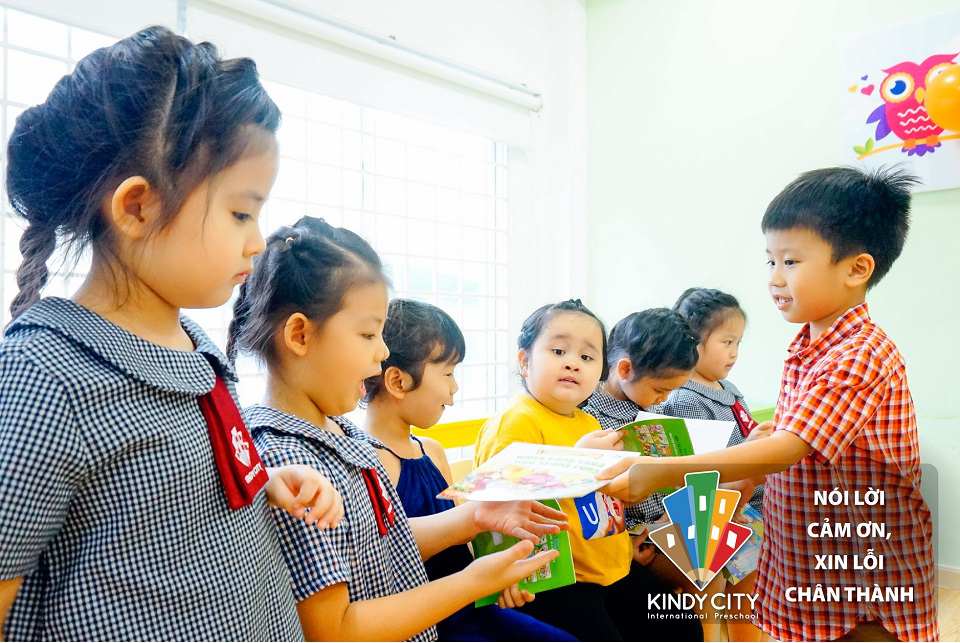 One of the core life values that most parents focus on in the early childhood of their children is offering thanks and making apologies. However, not everyone knows the proper way to teach "Thank you!" and "I am sorry".
Last week, teachers from Kindy City International Preschool delivered 2 online lessons about THANKS and APOLOGIES. The lessons became more intriguing and lively with finger puppets, dramas, and dubbing cartoons with acquainted scenes at home and at library so that the students can feel related. The teachers also presented various common daily situations in which the students would have to say "Thank you!" or "I am sorry".
With this lesson, Kindy City teachers expect our students to learn to express thanks once they are offered a favor, love, care, and presents, also to learn to make an apology if they hurt someone, make someone sad or make noises, or disobey adults.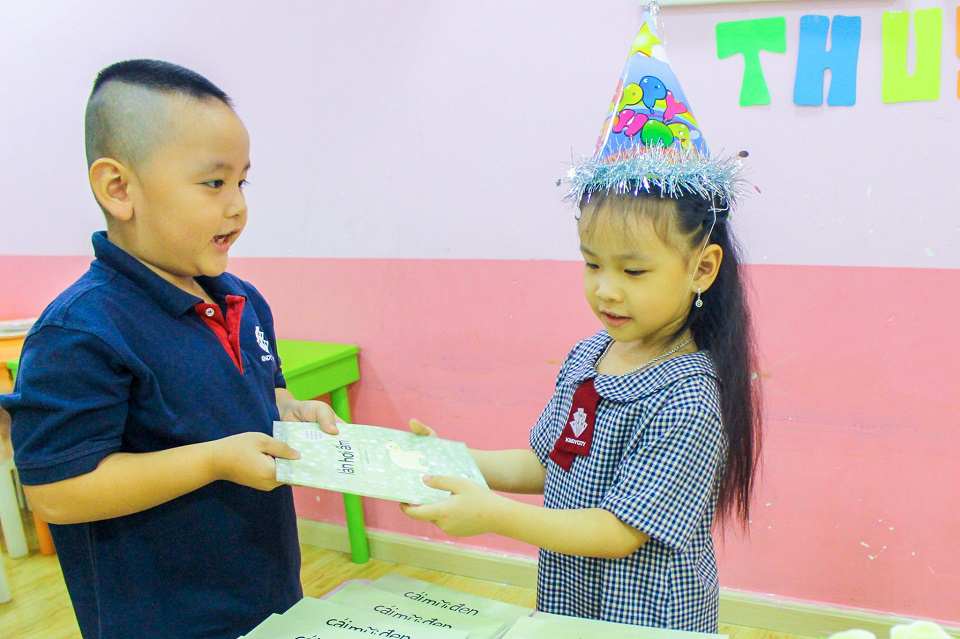 More importantly, parents should set a good model at home for children to follow. Parents should also help their children to practice saying a complete sentence, making eye contact, folding arms, and bowing head to extend the gratitude to someone.
Last but not least, when the children express thanks or make an apology, or even are brave enough to confess their mistakes, parents are encouraged to send their children compliments.