New Kindy City campus at 178 Nguyen Duy Duong, Ward No 3, District 10, Ho Chi Minh (☎ 028 3839 3757 – 028 3839 3767) has now officially launched and is open to offer kids in the surrounding areas the best preschool education.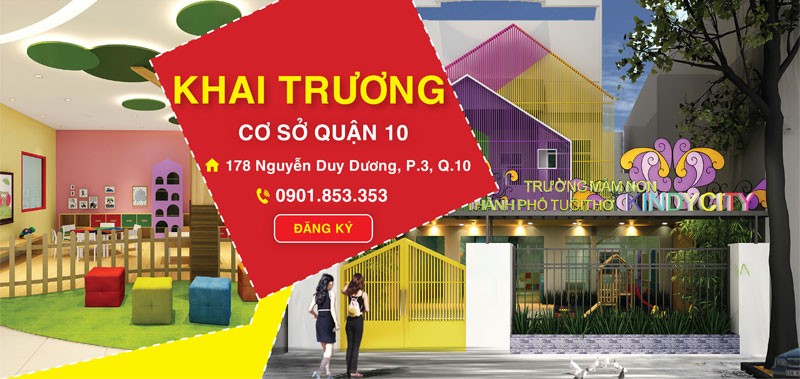 This 8th campus of Kindy City International Preschool was built with the intention of bringing preschool children a safe and friendly educational environment where the differences between kids' personalities is respected and the kids' potential is developed to the maximum with the result that they are knowledgeable and good-mannered individuals.
With an area of more than 1000 square meters including classrooms equipped with high standard infrastructure of Creative Curriculum – The U.S, new campus in district 10 is also set up with Curriculum Resource Center and other functional areas to develop kids' creativity and personality.
The fresh and clean playground is an interesting place within the school where all kids will enjoy playing and learning under the observation of school security.
At Kindy City, we respect every single individual and their strength throughout activities and learning. Learning through playing brings kids both effective practical lessons and happy play time in the childhood.
Kindy City is offering a 20% tuition fee discount for the school year 2018-2019 for the first 30 parents registering at Kindy City in District 10.
We welcome parents and children to visit the school to find out more about us and our friendly educational environment before registering for the program.