The students' diet and nutrition at Kindy City International Pre-school is properly carried out as requested by the Department of Health and Food Safety Hygiene of District and City as well as under the severe supervision, and inspection of this agency. All meals are served by School Food Company, Caterer, a prestigious food supplier currently providing meals for a lot of International Schools in HCM City.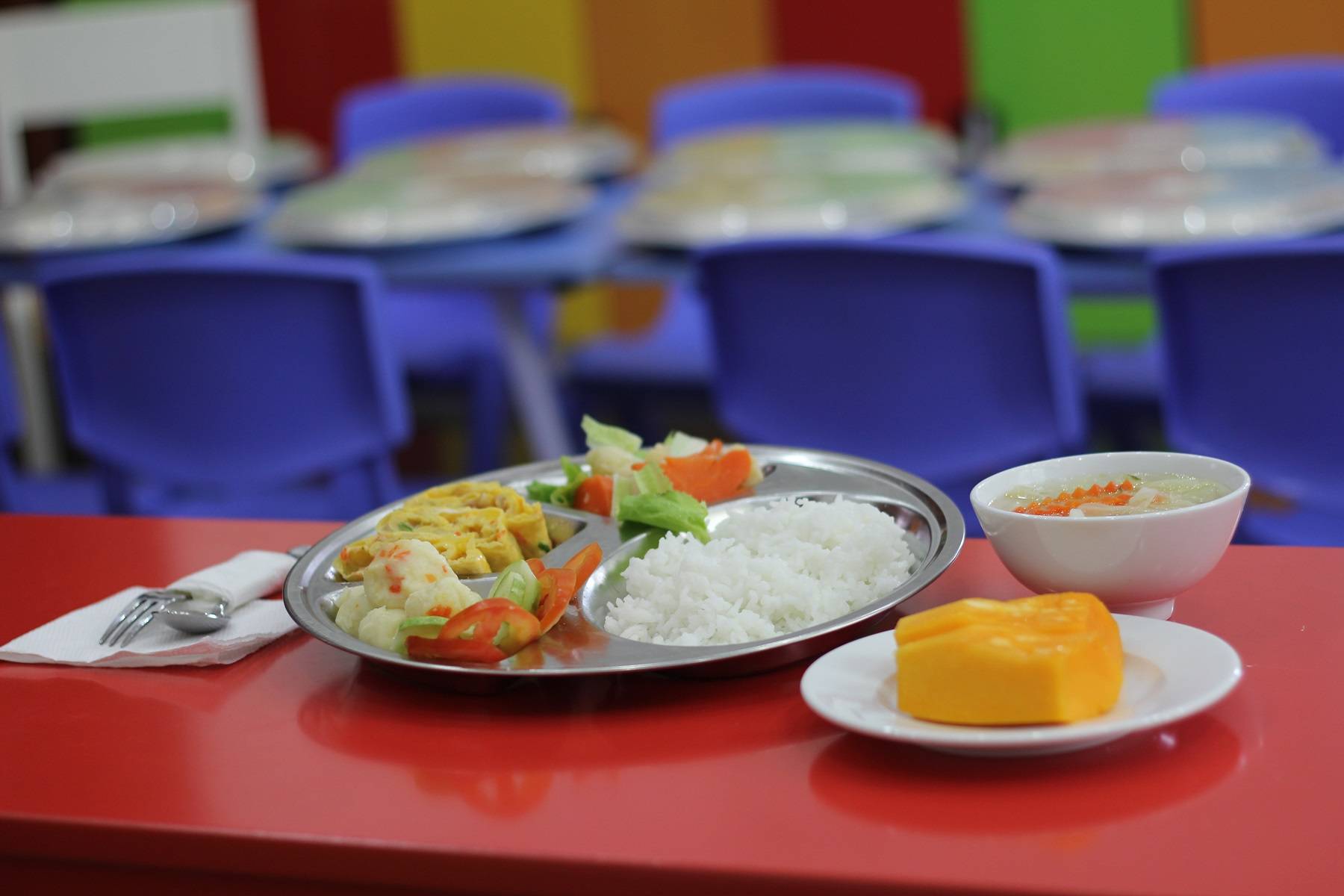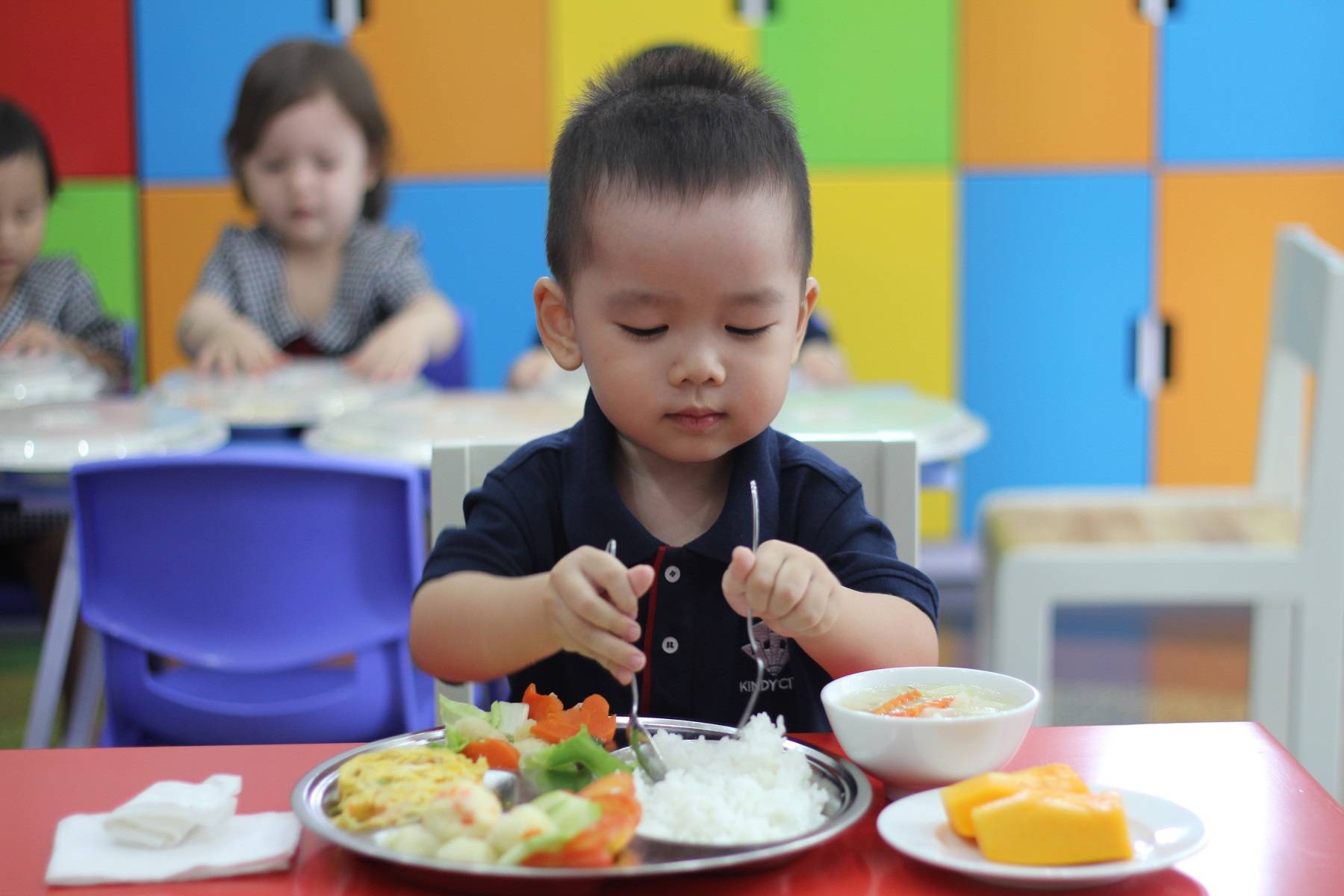 In addition, home room teachers always monitor weight, healthy growth of each child and advise parents promptly after consultation with medical experts and nutritionists for each specific case. Teachers guide and observe the students during meal times, not only guiding them to have a proper, polite eating style, but also helping them to be aware of the amount of nutrition in each portion.
The School also advocates reinforcing teacher – parent conferences related to parenting issues such as nutrition, psychological development and crisis control of each age group in order to help parents in better raising their child and also to enhance the relationship between the school and the family in parenting activities in general.