During the last 2 weeks of February 2019, Kindy City International Preschool runs a series of integrated activities under "Architecture Study".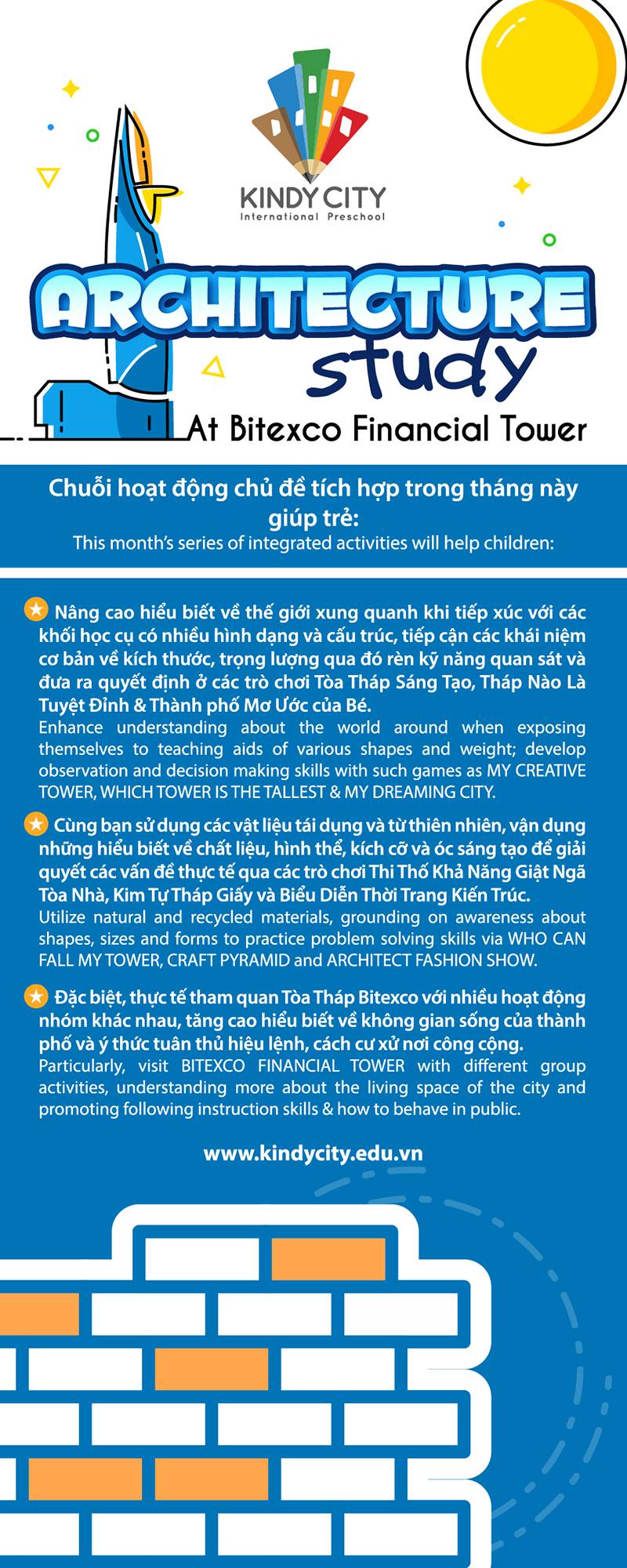 This month's series of integrated activities will help children enhance understanding about the world around when exposing themselves to teaching aids of various shapes and weight; develop observation and decision making skills with such games as My Creative Tower, Which Tower is the Tallest and My Dream City.
Besides, students will get to utilize recycled natural materials and increase awareness about shapes. Sizes and forms to practice problem solving skills via Who can Fall my Tower, Craft Pyramid and Architect Fashion Show.
A visit to The Bitexco Financial Tower with different group activities will let the children understand more about the living space of the city and promote following instruction skills and how to behave in public.
Architecture Study is among the 5 brand new topics introduced at Kindy City in the school year 2018 – 2019.
Let's join with us at Kindy City.