During the last Thursday and Friday, students at Kindy City International Preschool had a wonderful excursion to the dinosaur world at Dam Sen Park.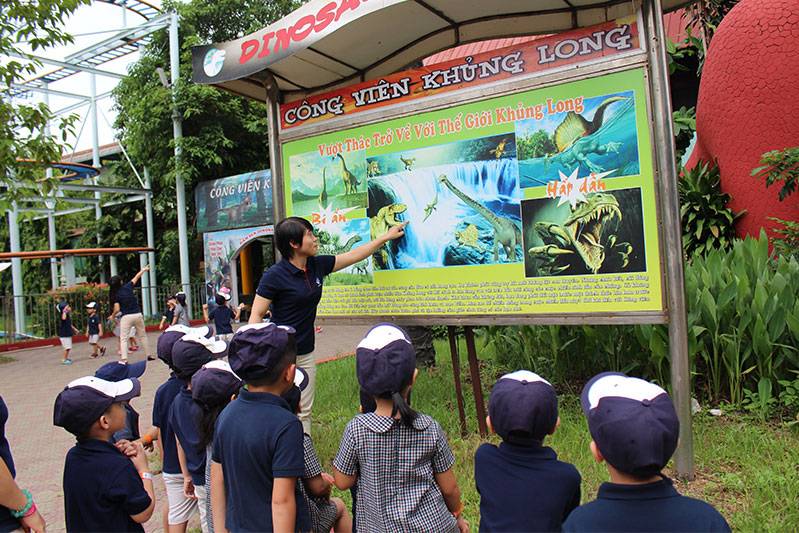 "Learning about dinosaur world" excursion was one of the activities from the Summer Course- ACTIVE PLAY, ACTIVE LEARNING SUMMER 2018. At the park, children had a chance to get to know more about living environment of dinosaurs such as sauropods, ornithopods, theropods and their routine features like what dinosaurs eat, the fossils of dinosaurs and students also engaged in games about the ecology of dinosaurs.
We would like you to have a look back at fantastic moments of Kindy City students and teachers through interesting activities.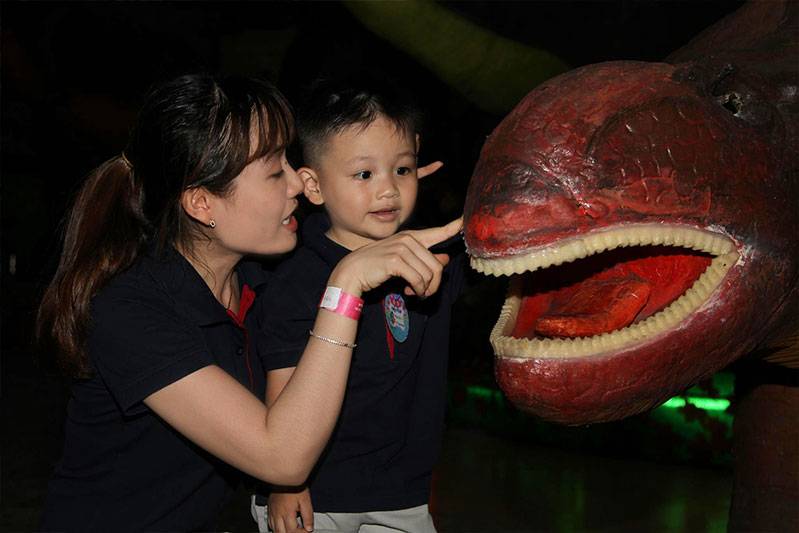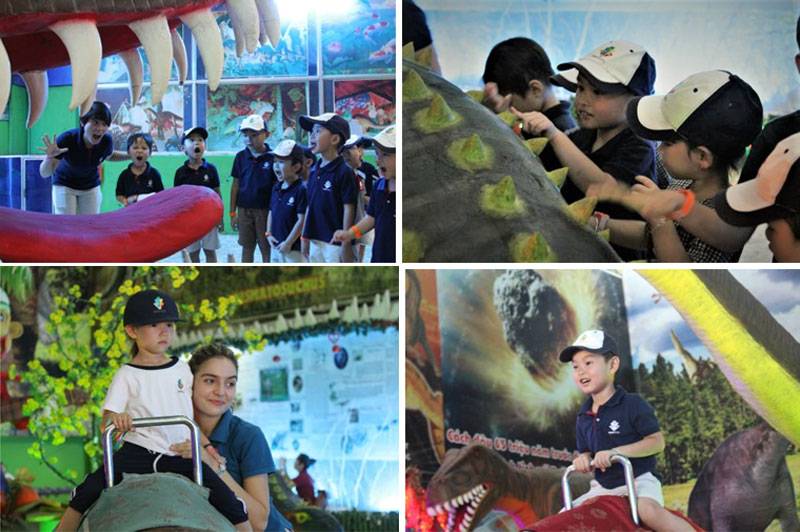 Students visited the dinosaur models exhibition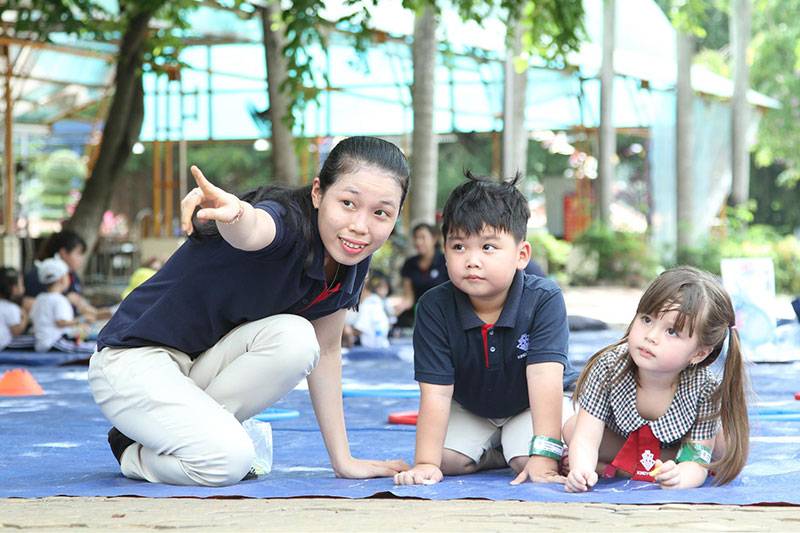 Students observed and drew "dino" with support from teachers.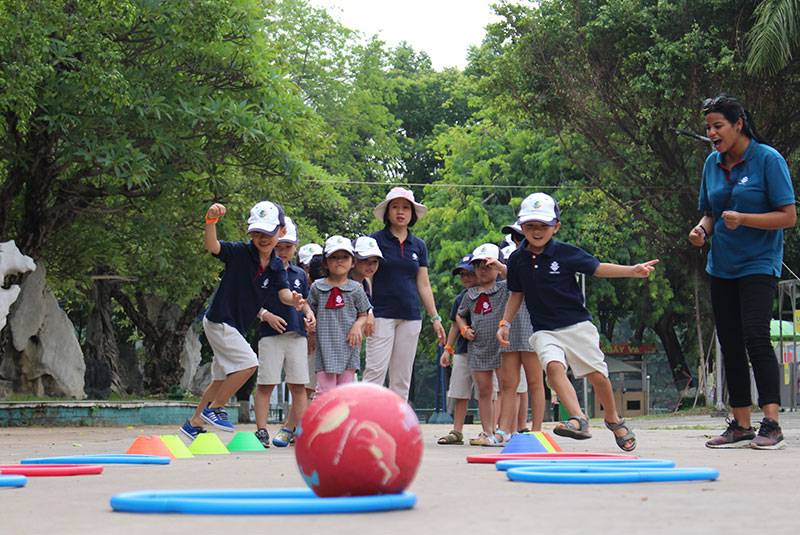 Physical activities with dinosaur balls.