I will make a pattern with my clothes and shoes at home.
I will make a pattern with my toys.
Ms Nghia from Vanh Dai Trong campus was delivering a Math lesson – Pattern-making.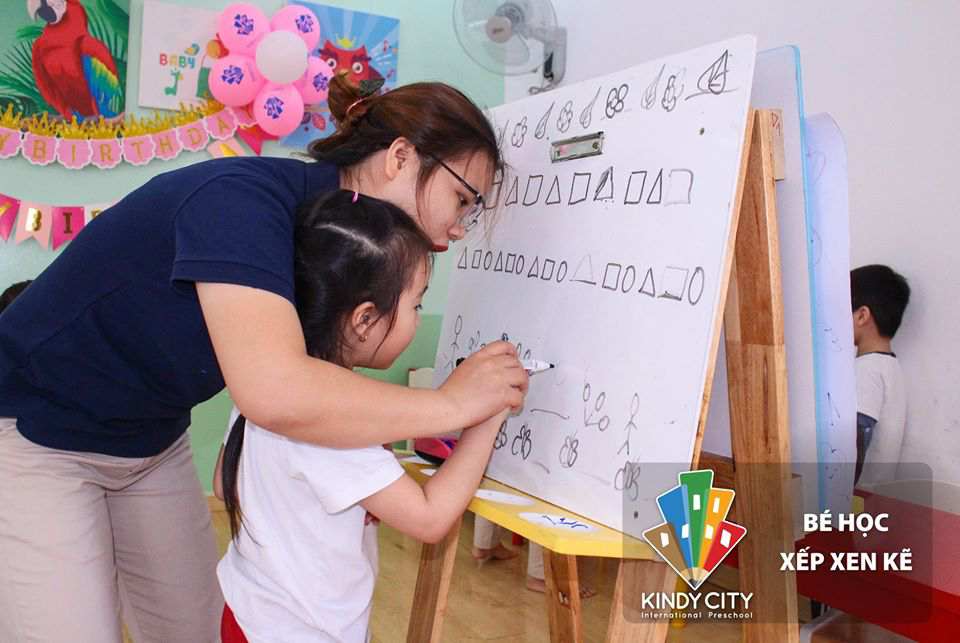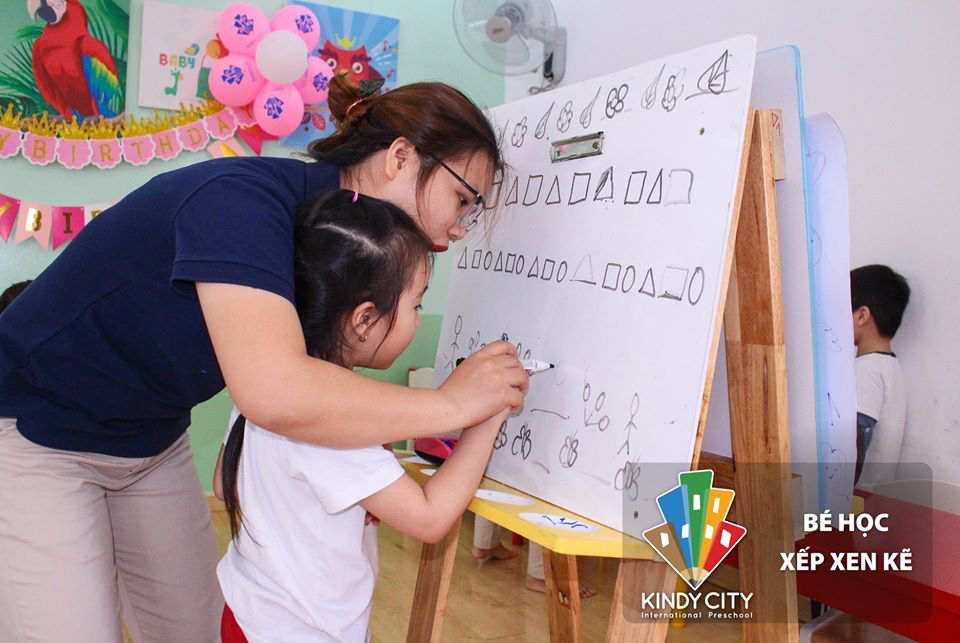 Ms Nghia guided the little learners to observe and to recognize some familiar 2-D patterns displayed on the board: flower-leaf, triangle–circle–square, stick man-balloon, happy emoji–sad emoji, cloud–sun, boy–girl; number 1–2–3.

The teacher presented the pattern awareness focusing on the repeating patterns to the little learners; they also practiced responding to some pattern-making challenges: copying and continuing the pattern, and making or drawing patterns from memory.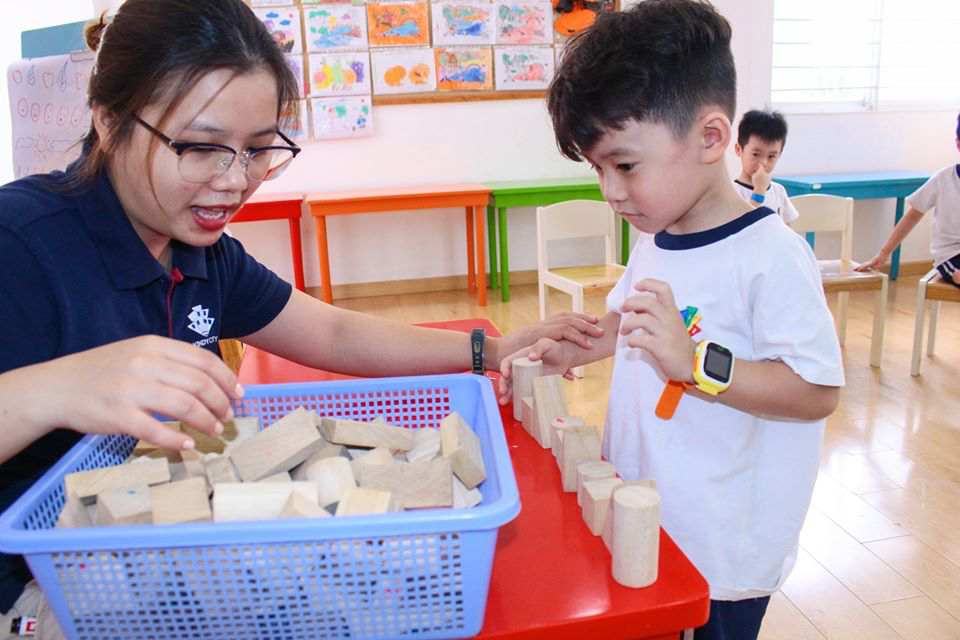 The pattern-making lesson became more vivid and more practical since the teacher let the little learners apply the pattern awareness to make patterns with available toys.
Besides, the little learners also entered chances to make their own creative patterns with different daily supplies of classmates. Some chose to make a pattern with clothes-shoes; some chose to make a pattern with book-bag-cap.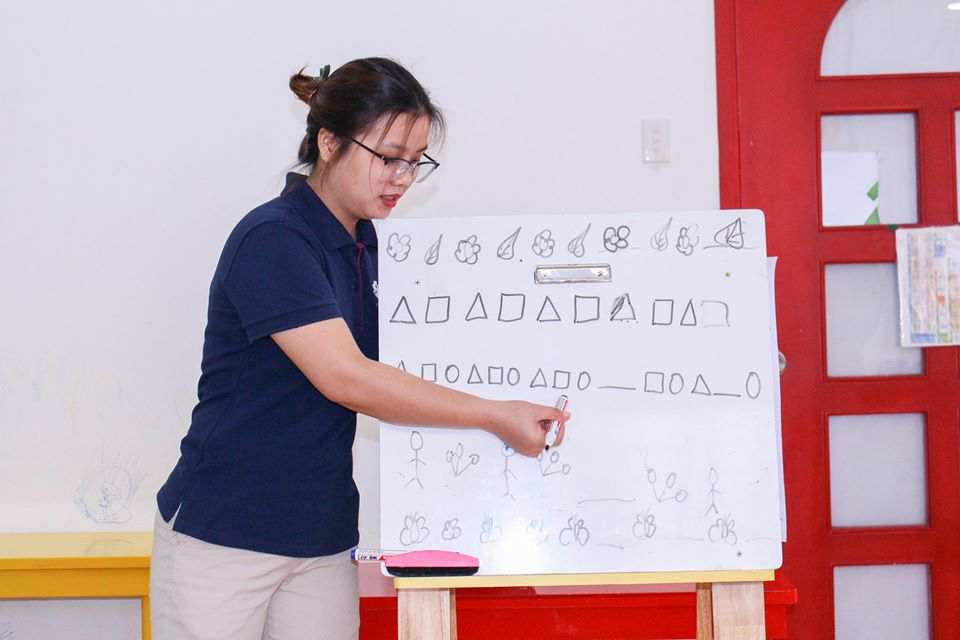 Thanks to the Mathematical pattern lesson, the little learners from Vanh Dai Trong campus had a thorough insight into pattern awareness. During the course of learning time, the little learners would advance their abilities to observe and to remember, and to develop their logical thinking skills in the early years.