BALL STUDY, as the topic of the last month of the year, has been implemented at all grade levels.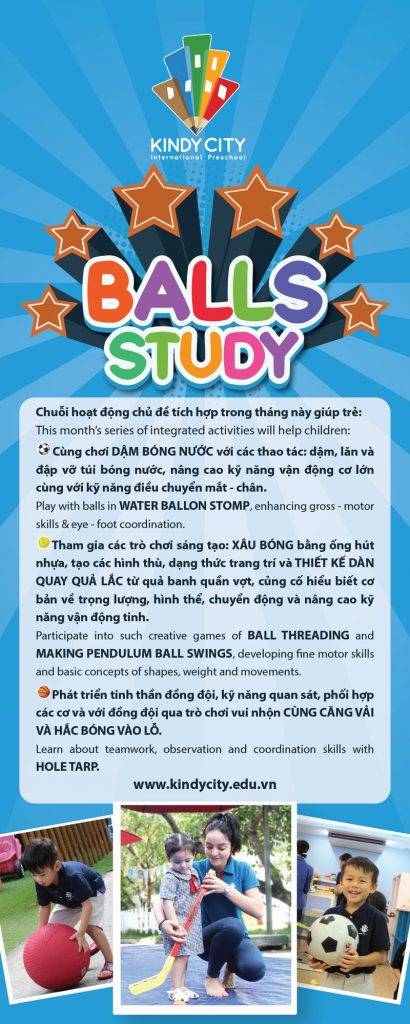 The series of activities related to this topic help children to improve their gross-motor skills as well as their hand-eye coordination. Furthermore, they have opportunities to reinforce the basic understanding of weight, shapes, movements and fine motor skills when participating in creative games such as tracing balloons with plastic straws. Moreover, with the fun physics activity, children can create and decorate a pendulum with tennis balls.
More importantly, their teamwork spirit as well as observation and muscle coordination will be improved through a ball toss game.
Please join and follow the interesting activities of the teachers and students at Kindy City International Preschool.