Making water-blooming paper flowers is one of the engaging science experiments performed by teachers from Kindy City International Preschool on the E-learning program.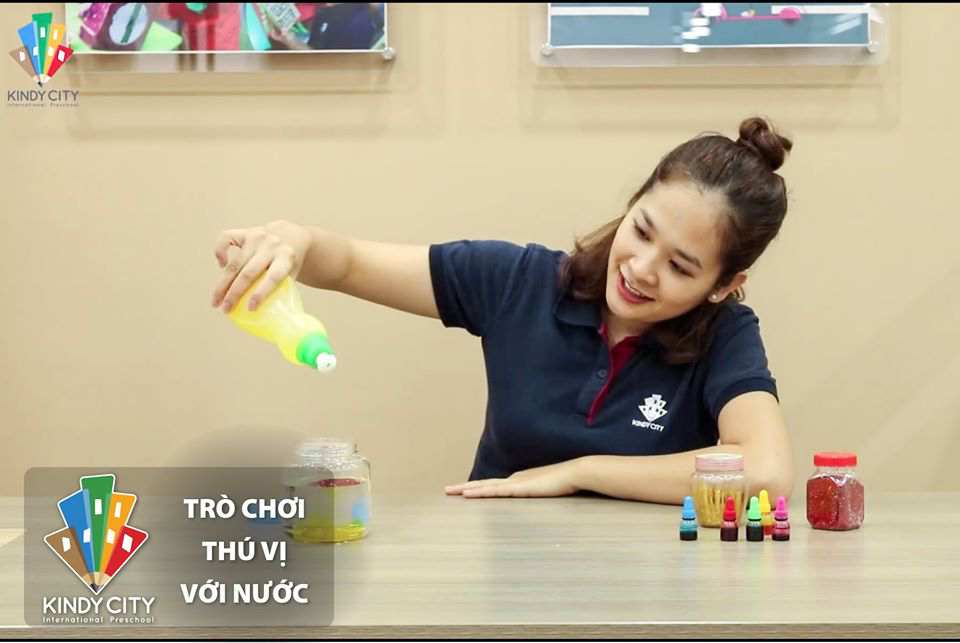 Ms. Năm had presented a wilted plant to relate with the science lesson about the roles of water.
Short cartoon clips with relevant content are also carefully selected and animatedly dubbed so that our young learners would comprehend the scientific phenomena in an easy-to-understand manner.
In addition, the teachers also introduce some water games and experiments to the students, namely the puddle jumper, letter fishing, tornado experiment with a glass, and water-blooming paper flowers.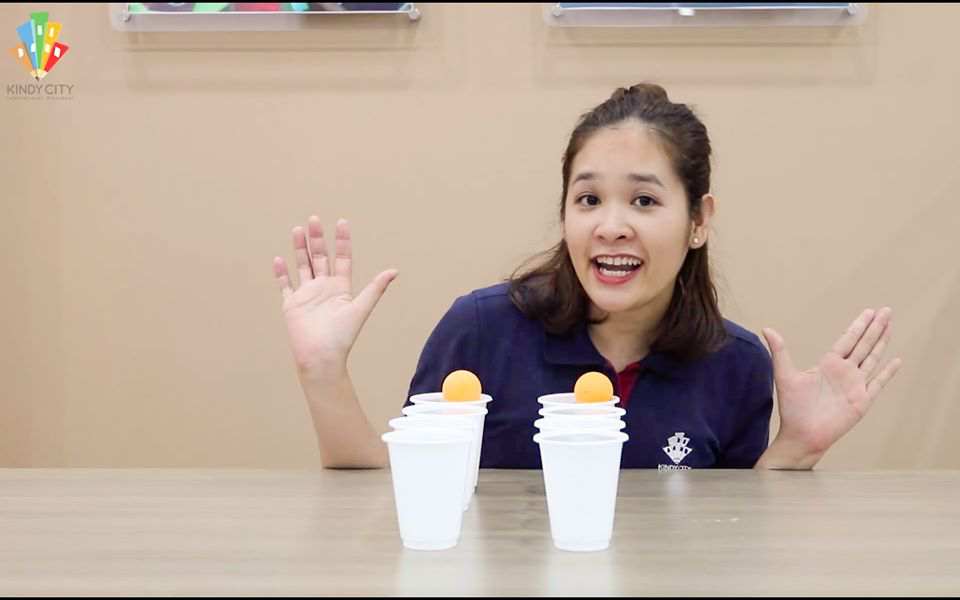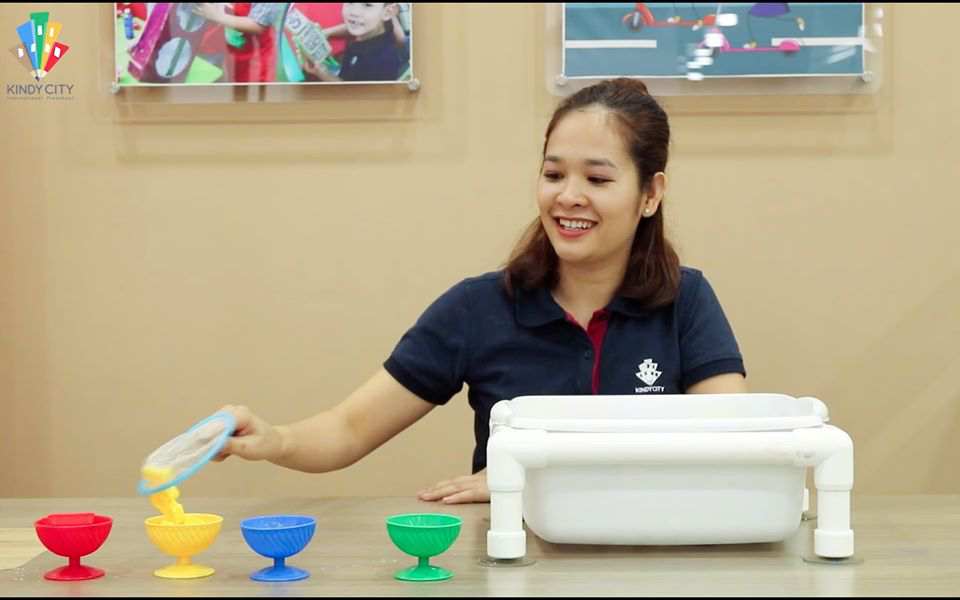 Integrated learning activities of the cognitive development and the scientific discoveries help the students to study about the characteristics and roles of water in real life. Besides, the students themselves can conduct the science experiments at home to enhance their fine motor skills such as drawing, cutting, and paper-folding – and to consolidate the aesthetic skills including color classification and the concept of shapes. Thanks to those skills, our students can unlock their curiosities and concentration to stick to the task until completion.