It's no secret that children are easily attracted/ engaged by boxes. Have you ever wondered why?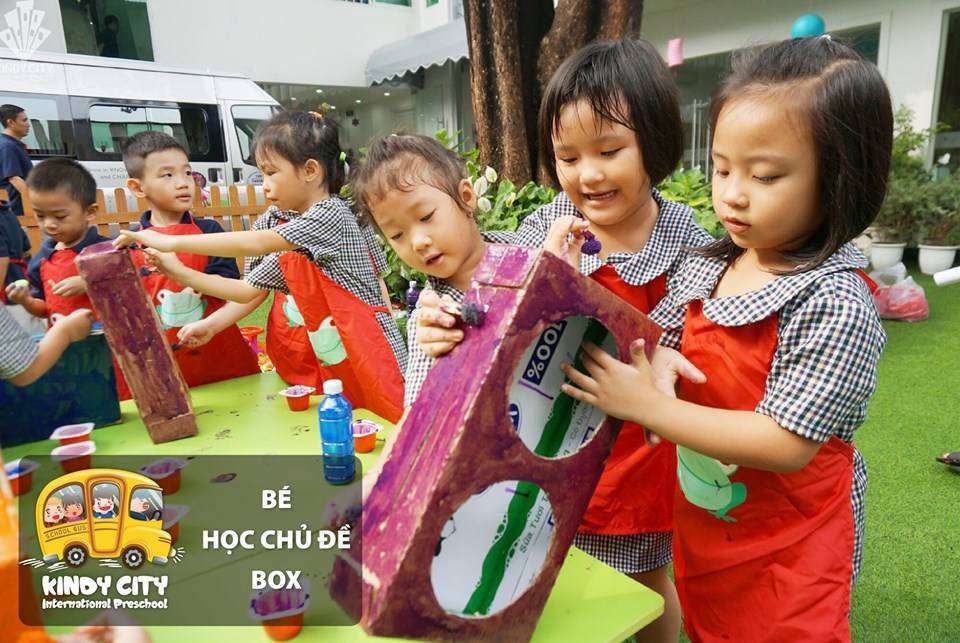 Being the open-ended material it is, boxes can inspire children's creativity and imagination. Box study is also the first learn through play topic of the new academic year 2019 – 2020 at Kindy City International Preschool.
With Box study, Koala students will tranform themselves into cardboard robots, or use this versatile material to make little paper dolls, whereas students from Panda classes will make a football pitch using carton boxes.
Or older students express their creativity through driving cardboard cars, story-telling with cardboard props, or confidently putting on box costumes to walk the runway of a Box fashion show.
The most anticipated activity of Box Study is the Giraffe class Mini Project. With expat teachers taking the role of instructors to lead the discussion, students from Giraffe classes will together generate their own ideas and carry out the project with their peers. This four-week-long project requires effective teamwork and confident individuals to present their final works in English.