Learning how to play musical instruments influences the cognitive and processing abilities. This is a solid foundation for the development of abstract mathematics.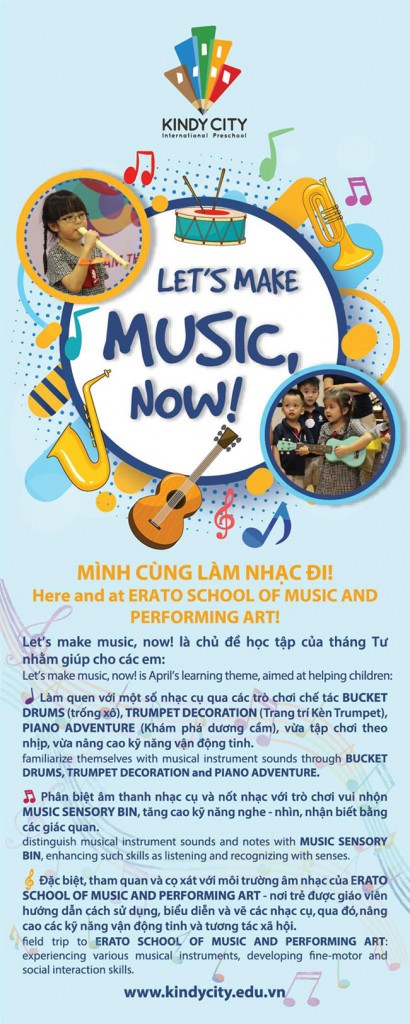 In April, "Let's make music, now!", one of the activities in a series of integrated topics at Kindy City International Preschool, familiarised students with some recycled instruments such as: BUCKET DRUMS, TRUMPET DECORATION and PIANO ADVENTURE. This helped students not only practice dancing to a melody but also developed fine motor skills.
Students were able to distinguish the sounds of different musical instruments and play musical games which strengthened their audiovisual skills.
Students were taught how to play musical instruments and perform at Erato School of Music and Performing Art. Students were able to develop their fine motor and social skills.
We kindly intive parents to follow up the monthly thematic activities taught by Kindy City teachers.