During the very first month of 2018, Kindy Citizens got to participate in various exciting activities with the Signs Study.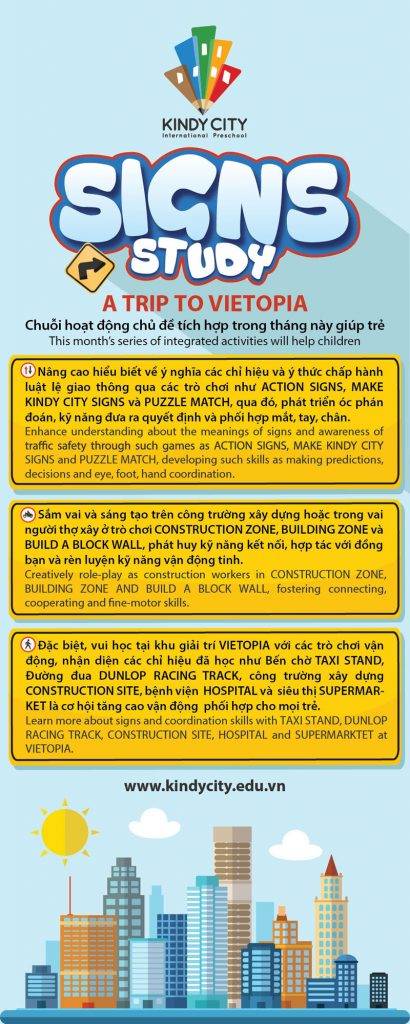 This month's series of integrated activities will help children to enhance understanding about the meanings of signs and awareness of traffic safety through such games as ACTION SIGNS, MAKE KINDY CITY SIGNS and PUZZLE MATCH, developing such skills as making predictions, decisions and eye, foot, hand coordination; also creatively role-play as construction workers in CONSTRUCTION ZONE, BUILDING ZONE, and BUILD A BLOCK WALL, fostering connecting, cooperating and fine-motor skills.
Particularly, at VIETOPIA our students will learn about signs and coordination skills with Taxi Stand, Dunlop racing track, Construction site, Hospital and Supermarket.
Kindy City International Preschool warmly invites all parents to be a part of these interactive activities between teachers and students at Kindy City.