At Kindy City International Preschool, children will grow in a nature-based learning environment which most of the parents nowadays often expect them to.
Kindy Citizens hardly have any pressure from learning letters, or numbers in class, in fact, they benefit more from a distinctive learning environment: safety and exposure to nature. Consequently, children gain more confidence and achieve their fullest potential in early carefree years.
Among our 10 integrated topic themes that are annually updated from the advanced early childhood education- Creative Curriculum (The United States), there are up to 80 progressions of outdoor activities and field trips, which accounts for 80% more than that of on-campus learning time.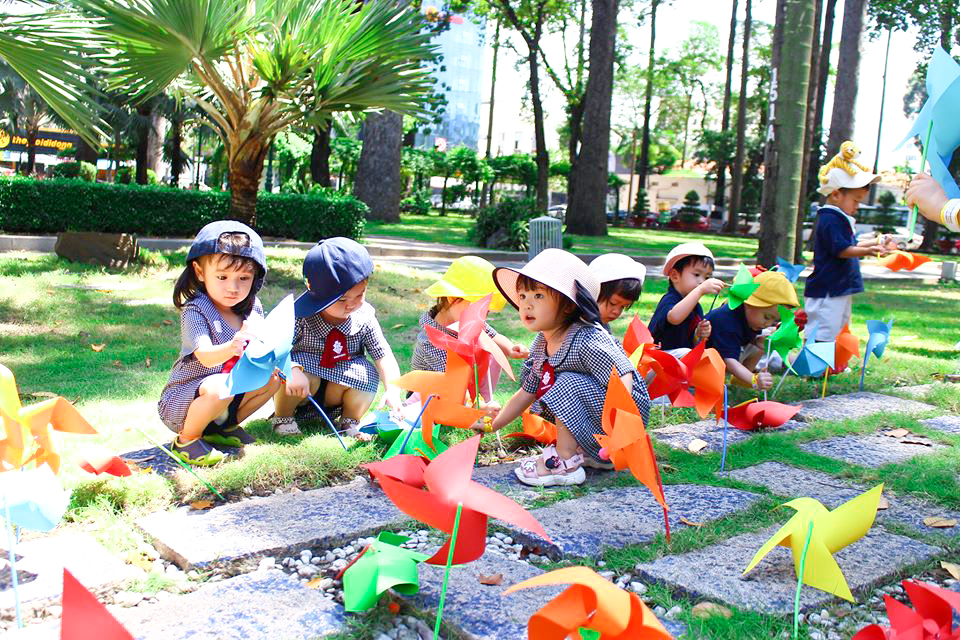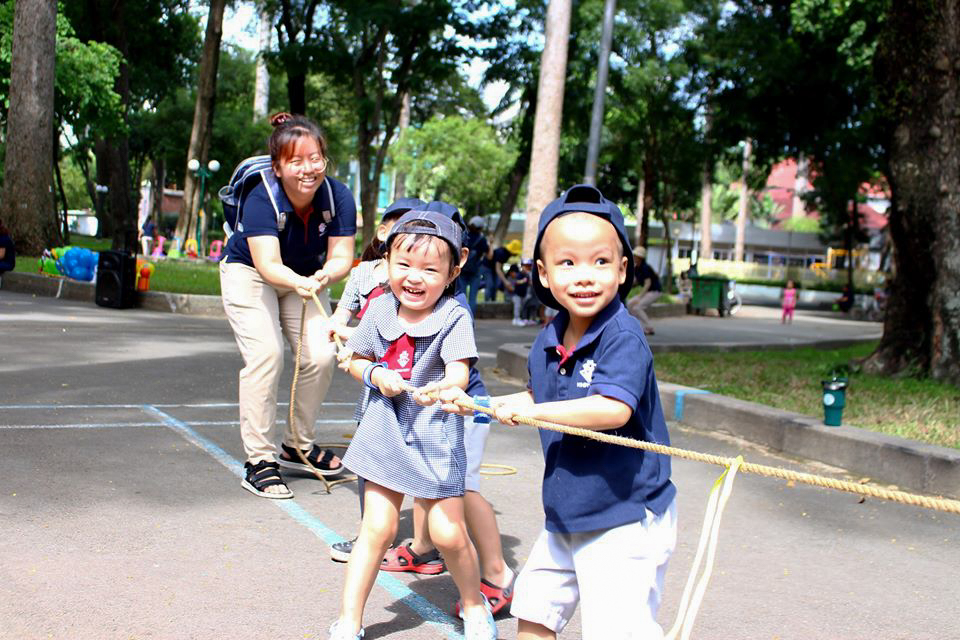 The learning environment at Kindy City is not confined within white walls but beyond the classroom in which can kindle interest and inspiration in children. Under the shade in the schoolyard or in a park or a swimming pool, kids can feel and learn various surface textures (e.g.: grass, sand and pebbles) with their bare feet or enjoy a wide range of activities (e.g.: sack-racing, relay-racing, fruit-passing, monkey bridge, water polo, etc.)
In the verdant paddy field of Happy Farm (based in Binh Chanh District), children experienced (agricultural) activities ranging from hand-catching fish to picking rice seedlings and planting sprouts in the fresh air. Alternatively, another trip to Childhood Garden (District 7) where students learnt how to catch harmful pests, harvest veggies and wrap them up with banana leaves. Last week, Kindy kids might have seen a display of a typical five-fruit tray at the Southern Fruit Festival in Suoi Tien Amusement Park. Next week, they are going to explore the Snow City in Snow Town (District 2). All of these activities mentioned above manifest the best effort of Kindy City teachers: to immerse kids in nature as much as possible.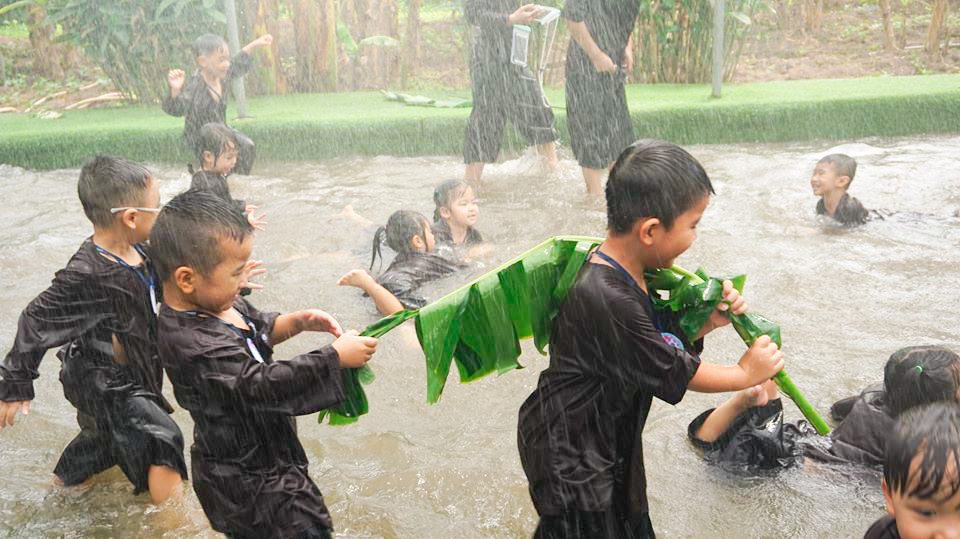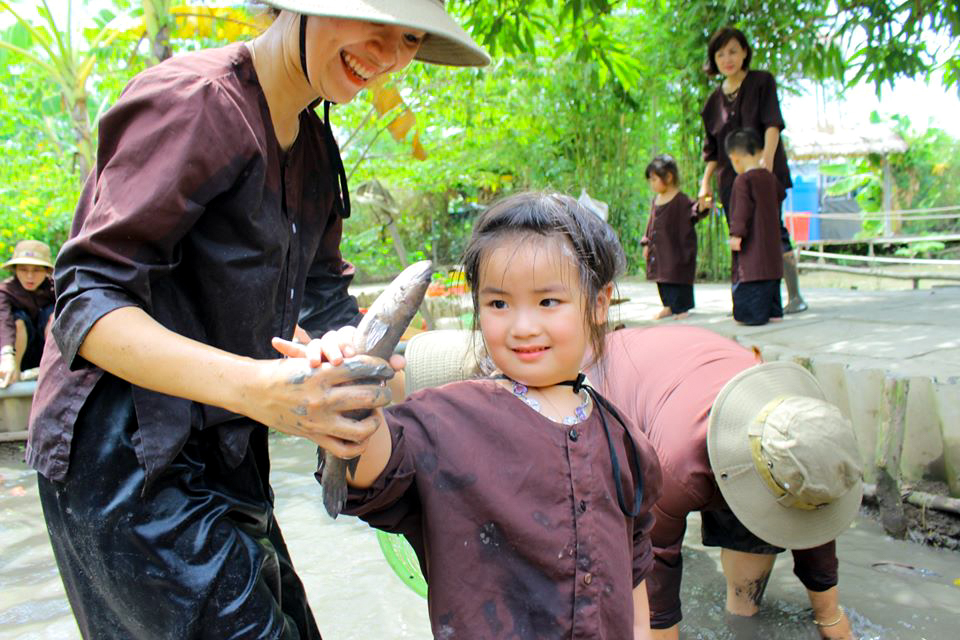 Learning from integrated topics that are well related to nature, Kindy City students can get hands-on experience by observing and touching lovely animals or small insects such as crickets, earthworms, and ornamental fish. Besides, through activities in the botanical zoo and farms, Kindy City students also take care of animals by feeding and bathing them, also cleaning up the pets' houses, etc. So students will become empathetic and caring towards animals and at the same time learn how to share and put themselves in someone's place.
From another perspective, Kindy City students come to realize clearly the Earth's climate change through school projects and hand-made products that they do all by themselves from creating to presenting ideas. As a result, students will raise awareness of protecting the environment and wildlife.
Kindy City students are growing every day thanks to wonderful childhood experiences that surround them with Nature.