Kindy City International Pre-school helps little citizens catch up with social aspects related to transport, the purpose of using transport and the different kinds of roads after deploying the "Road Study" project for 3 weeks.
Understanding the method of the school's educational system "Learn through play", we guide kids on how to figure out means of transportation through games so that they are able to acquire knowledge and memorization in an easy way
.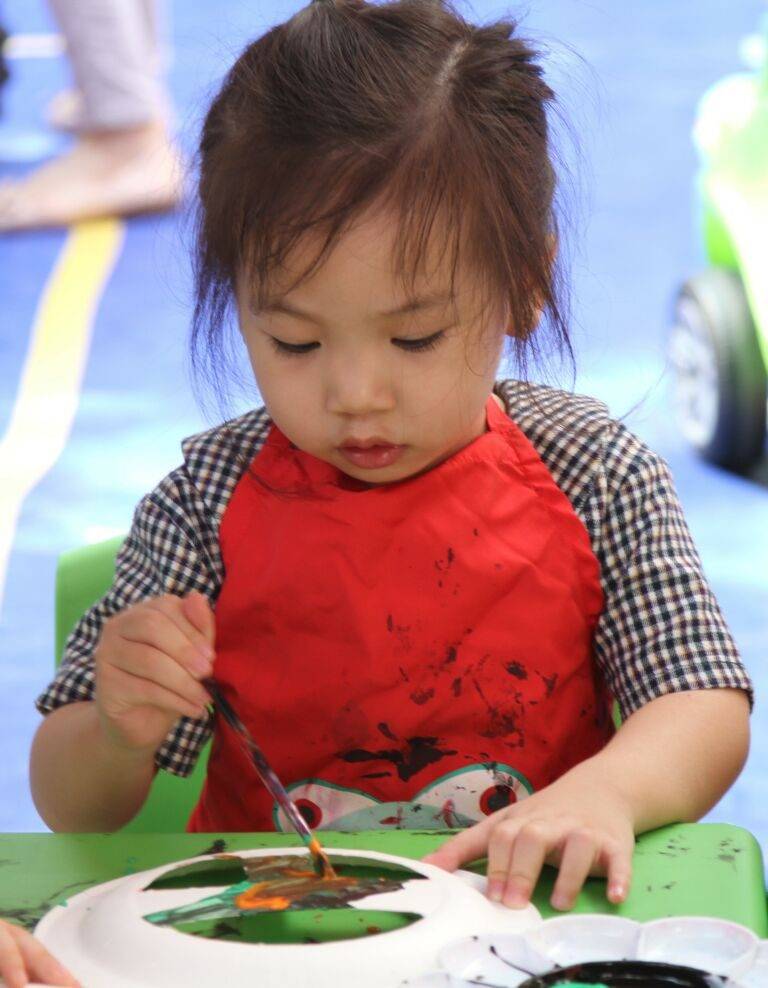 The kids have a chance to practice fine motor skills through "Painting your favorite steering wheels" activity.



They also have the ability to differentiate many kinds of roads for specific means of transportation as well as the ability to make models with paper.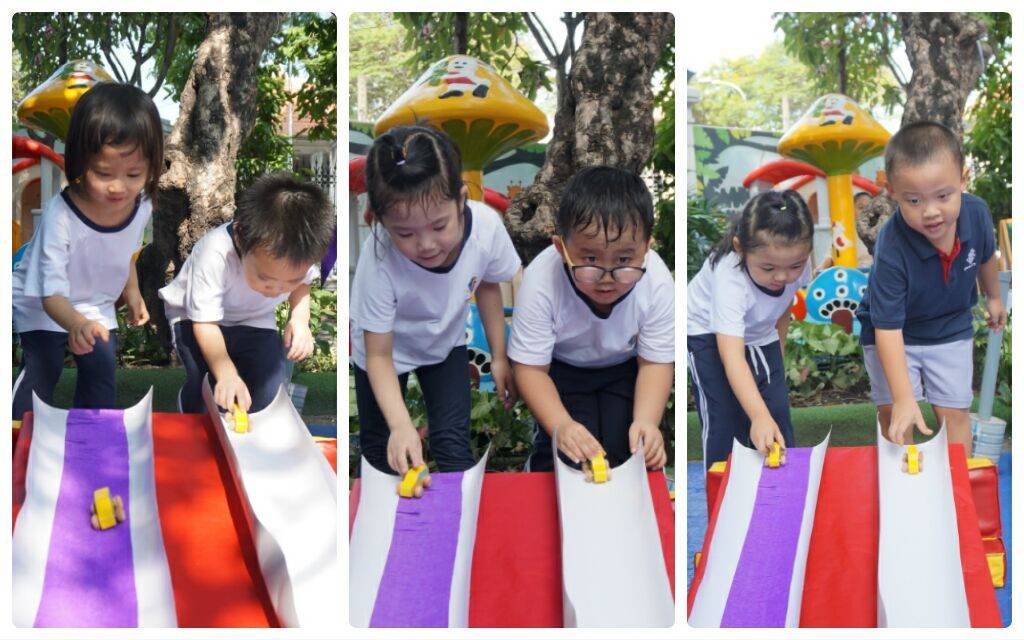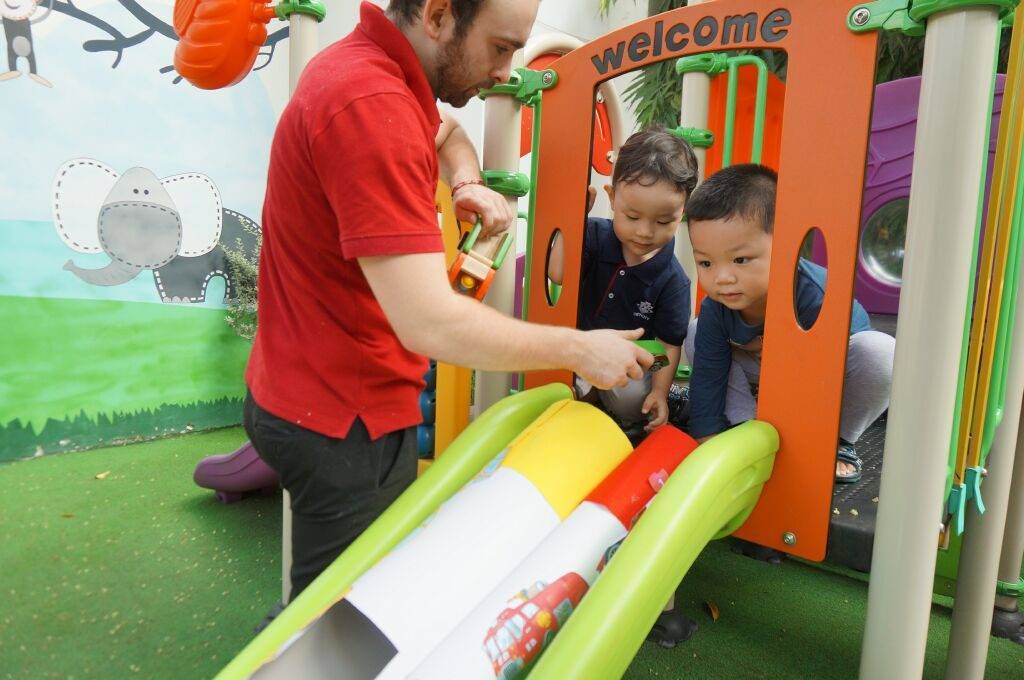 With the "Racing game", they understand how to move in the right lane as well as how to race the fastest to the finish line.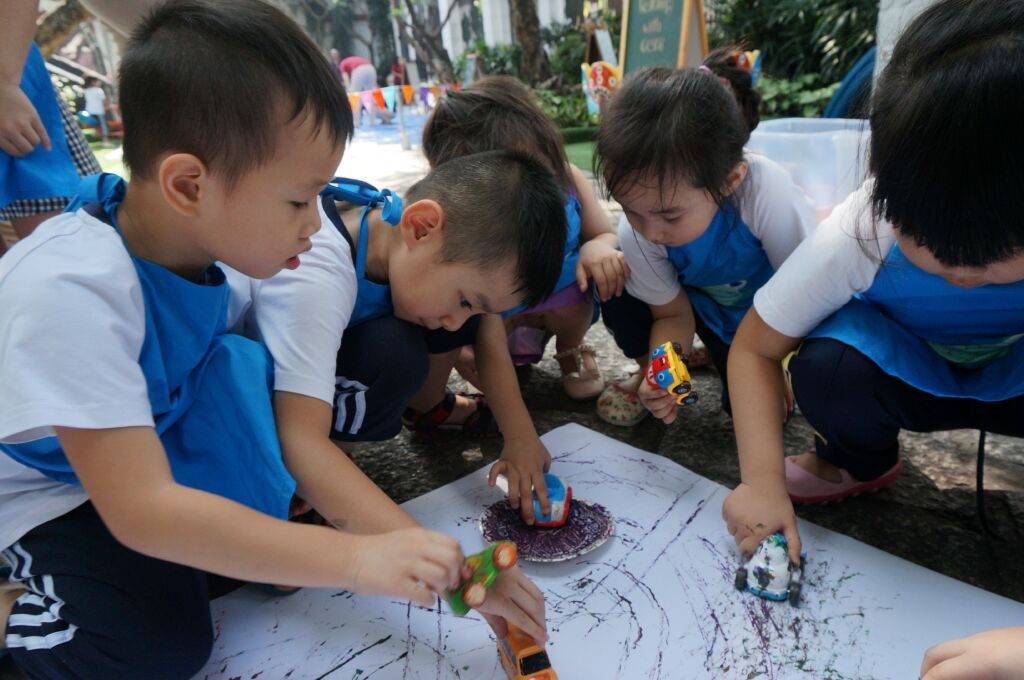 With "Colorful Roads", children are able to mix colors and decide who is the one to make the most beautiful road.
The "Washing cars" activity helps children be aware of keeping things clean and neat.
Specifically, children are able to experience using toy cars to participate in simulating a traffic scene which is built at Kindy City. Therefore, children can reinforce the sense of safety and the mobility of the commuter.